The Farm Shop
Welcome to our jewel in the crown of Farmer Copleys, based in-between Pontefract and Featherstone in West Yorkshire.  Stocked full of local produce fresh from our fields or made by us. If we can't make it ourselves, we'll source it from the best local and regional suppliers. This results in us supplying West Yorkshire and beyond with quality tasty food you really can trust, knowing it has been made or grown with the highest standards and welfare possible with all the goodness kept in.
Awarded Farm Shop of the Year at the Guild of Fine Food Shop of the Year Awards – we're a little bit proud of this one!
The Butchery
Our butchery department still forms the backbone of the business and we pride ourselves on being one of the best in the UK with numerous awards to back this up, although we would love you to come and judge for yourself. Say hello to our head butcher Craig and his team when you're next in…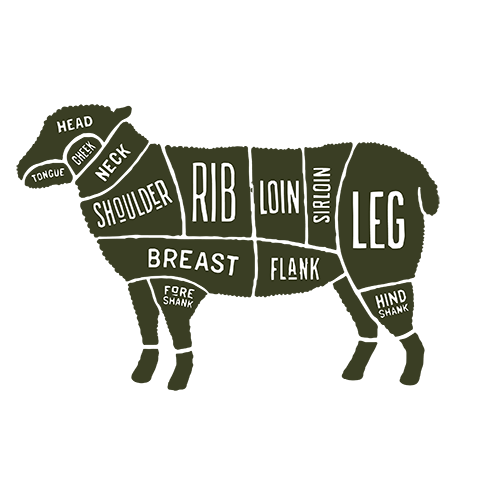 Lamb
We source our lamb from fantastic local Yorkshire farms. One of these is Steven Crabtree at Bolton Abbey. He's an upland sheep farmer with excellent husbandry and a beautiful farm in this area of outstanding natural beauty (AONB).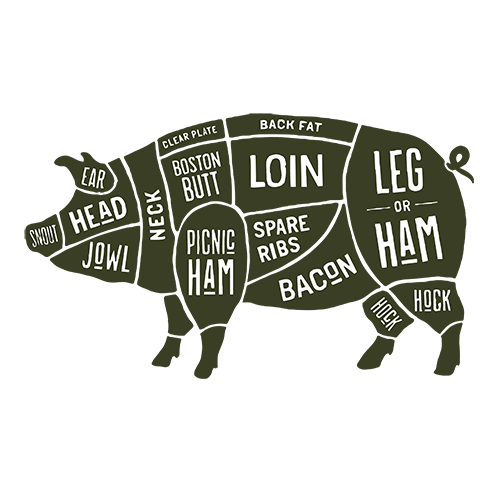 Pork
We have a couple of local Yorkshire farmers to help supply us, everybody likes our sausages you see!
ALL meat products used in Moo Café and our savoury bakery products are 100% supplied by the butchery department and therefore all ingredients are the best you can get. Simple but it works.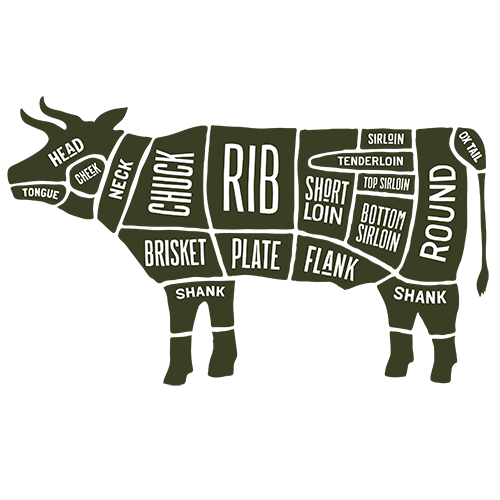 Beef
We used to keep all our own beef but demand has outstripped possible supply, so we now work closely with a handful of Yorkshire farmers who all produce Grass Fed Black Limousine crossed heifers for us. We only have heifers (females that haven't had a calf) as they taste so much better, and these are all hung for a minimum of 21 days.
The Bakery
Our head baker Christophe and his team supply Moo Café and deli with simply amazing pies, sausage rolls, quiches and cakes, to name a few, with seasonal specials and new flavours being created all the time. All of this being freshly baked while you're tucked up in bed.
The Deli
We recently installed a brand new deli counter and rotisserie, which has enabled us to make even more of our quality homemade products. Our team are on hand to find you that perfect cheese or pastry you were looking for. With plenty of cooked meats and tasty treats to take home, our fully stocked deli really is well worth a visit.
Gelato
Our gelato parlour is one of our most recent additions to the farm shop family and wow it has been a huge success. We make ALL of our gelato on site using Yorkshire milk from Mr Durnley at Bark House Farm in Huddersfield, West Yorkshire and British sugar to create some amazing flavours to enjoy in the shop or to take home for later!
Award Winning
It always brings a smile to our faces when we are nominated for awards in our industry, here's a few of our recent successes.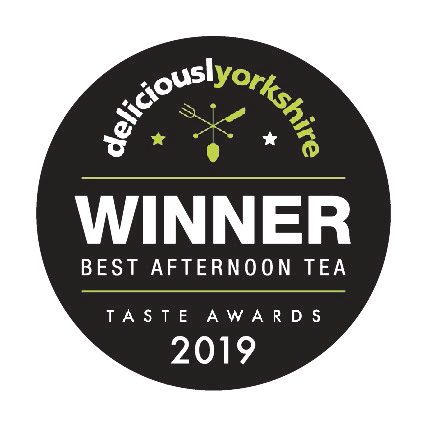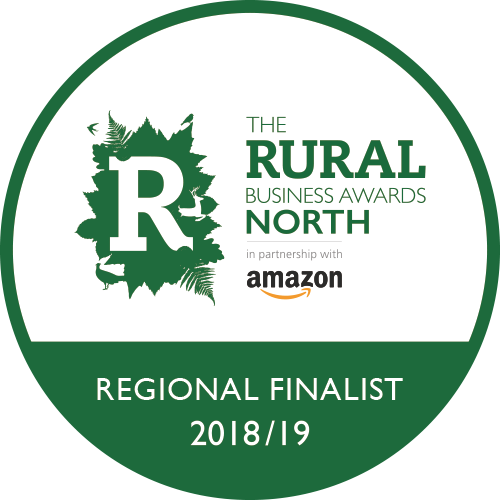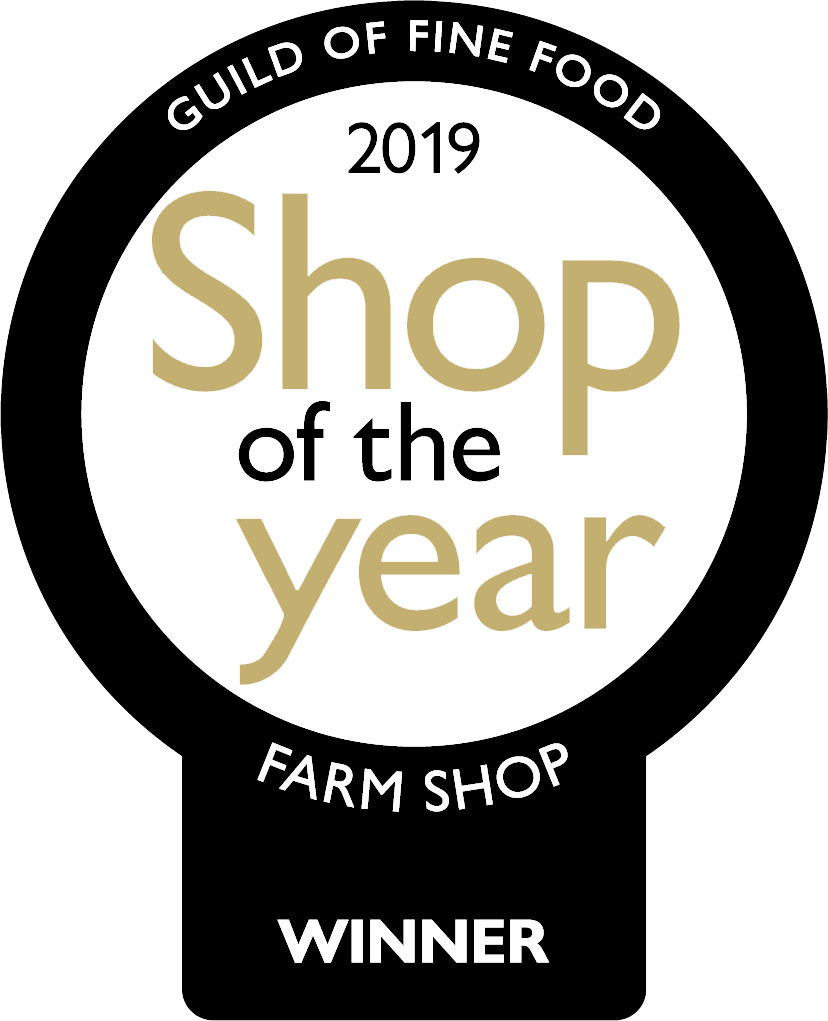 Honey
Heather always dreamed of a glass beehive in the farm shop and after years of discussing and planning it finally became a reality! We have over 1,000 bees working hard and making honey, and you can see it all in action. With help from Ivor our beekeeper, we have fresh local honey available and people can see where it comes from. Keep an eye out for the queen (hint: she has a red spot on her).
Homegrown
We try to grow as much as we can in the fields which means zero food miles. This includes rhubarb, asparagus, strawberries, raspberries, gooseberries, blackberries, corn, grass, liquorice, pumpkins, gourds and sprouts. Everything else is sourced to be local and as higher quality as possible so we know you're getting the freshest, tastiest produce.
Craft Beer & Gin
You'll can always try something new and in our beer and gin section and we like to keep things as local as possible. We have some producers in Yorkshire doing amazing things at the moment including Wold Top, Great Newsome Brewery and Samuel Smiths in the craft beer world and Sloemotion in the gin world. There's also plenty more options including cider, lager and spirits if these aren't your tipple of choice!
Gifts & Hampers
Looking for that perfect something to say thank you, congratulations or just like to show them you care? We have something for everyone! Our hampers are full to the brim with amazing produce which is sure to be enjoyed and you can even fill your own with their favourite things. If you need any help or advice the team are always on hand to help you decide.
Gallery
Take a sneaky look into our wonderful Farm Shop before you come and visit us.